John Nicholas (1818-1892) <Back to Main Family Tree> <Back to Ann Nicholas Family Tree>


John was born in Monmouthshire, South Wales in March 1818.
His parents were John Nicholas (1783-1873) and Ann Walters (1791-1875). His father was a farmer.

In 1841 John was described as an agricultural labourer living with his parents at 'Penyquarry' farm, near Ynysddu and Mynyddislwyn, Monmouthshire.

By 1851 he was continuing to assist on his father's farm, but on 1st June 1856 he married Elizabeth Griffiths.
They had nine children from 1857 to 1871:
John(1857); Sarah(1859); William(1860); Edward(1861); Maggie(1862); Reese(1865); Mary-Ann(1867); Joseph(1869) & Thomas(1871).

In the 1861 census John was lodging in Llandaff road, Canton, Cardiff (occupation farmer) with a Mary Jones (aged 9).
By 1871 John and Elizabeth had decided to emigrate to America and join a growing community of welsh settlers in Lyon County, Kansas.
Elizabeth and 8 of the children arrived in New York on 27th June 1871 having sailed on the SS Nevada of the Guion Line from Liverpool (stopping at Queenstown Ireland on route).
John and his eldest son must have travelled earlier as they were not on the passenger list.
It must have been a difficult journey for Elizabeth, travelling for seven or eight days crammed in with over 800 others in 'steerage' and having to cope on her own with eight young children - Sarah(12), William(11), Edward(10), Margaret(7), Rees(6), Mary Ann (5), Joseph(2), Thomas ('infant').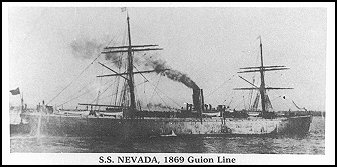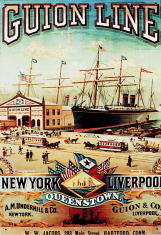 John next appears in the 1875 Census, living with his wife and 9 children in 'Centre' township S. of Emporia, Kansas.
The Census records the value of his real estate as $100 and value of property as $300.
His wife Elizabeth was recoded as unable to read or write (unlike the others in the family)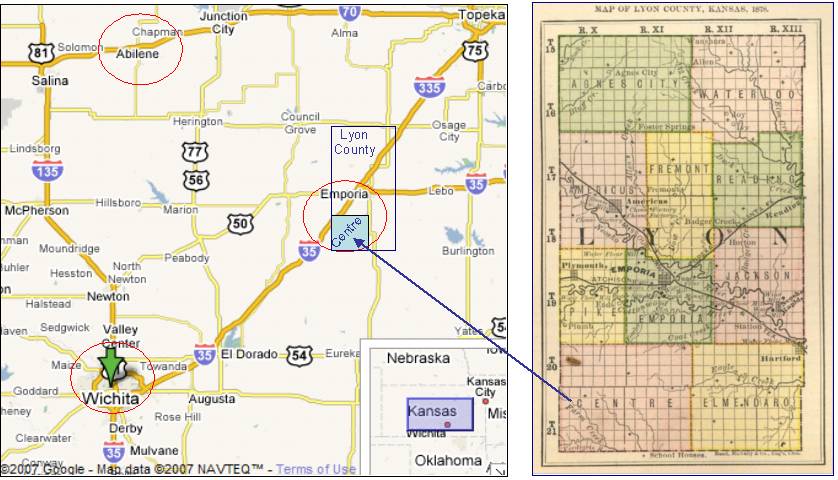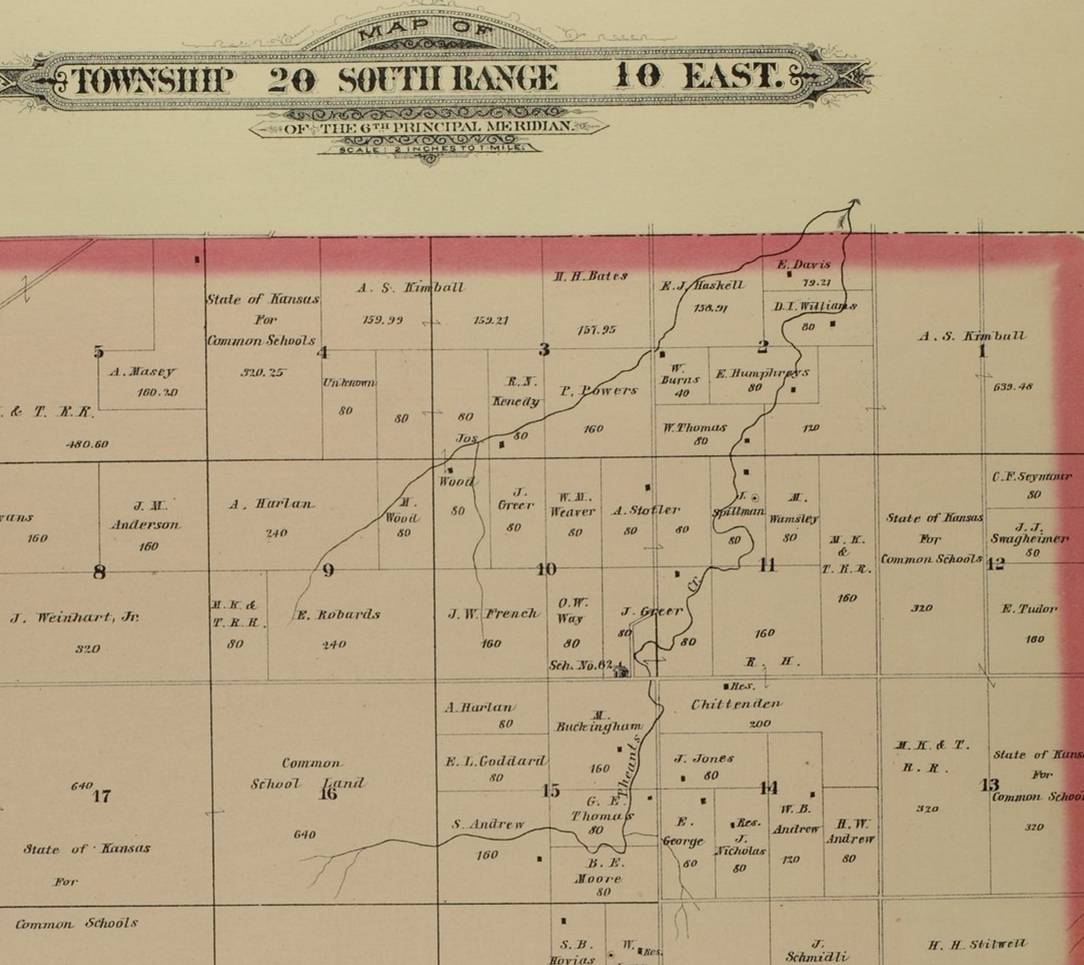 In 1878 John was recorded in a list of patrons of the Atlas of Lyon County as a "Farmer and Stock Raiser & Dealer in 'town 20' south of Emporia, Lyon County, Kansas, settled 1871 from Monmouthshire". His plot of land can be seen towards the lower edge of the map above.
John was also recorded in the 1880 1st June US census as a farmer, living in Centre township with wife and 9 children.


John and Elizabeth moved into the city of Emporia in about 1882 when John and his
son-in-law, David W. Jones, were joint owners of a grocery store on the southeast corner of 4th & Commercial Streets. David W. Jones was the husband of Sarah (Sadie) Nicholas.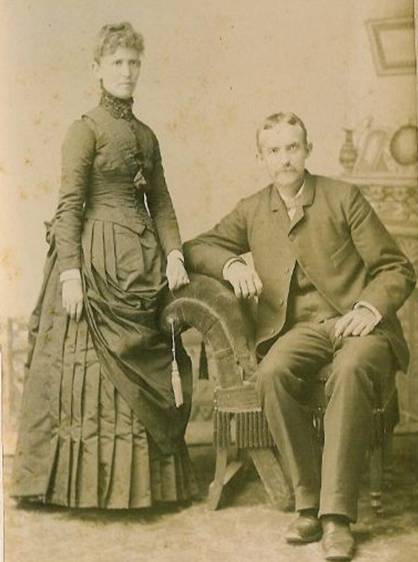 John died in 1892 at the age of 74.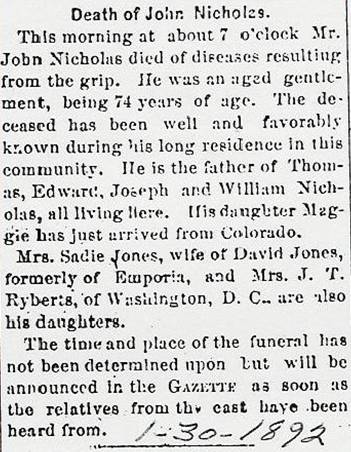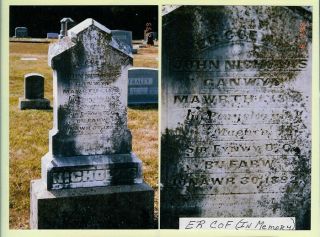 References:
http://www.uk-genealogy.org.uk/images/maps/monmouthshire.jpg
http://freepages.genealogy.rootsweb.ancestry.com/~maryross/ships/nevada18691025.html
1878 Map of Emporia and surrounding farms:http://www.kansasmemory.org/item/223971
http://www.findagrave.com
Phyllis Poynter - email communication and kind permission to reproduce photograhs